Halloweentown fans, this one's for you!
Kimberly J. Brown and Daniel Kountz are an item (according to social media) and our nostalgic hearts can't handle all the love.
As fans of Disney Channel Original Movies know, Brown was one of the many DCOM queens back in the late '90s and early '00s. In the Halloweentown franchise specifically she played Marnie Piper, a teenage girl who discovers she is a witch and her grandmother lives in a town where all Halloween characters roam free…which is where she can learn her craft.
In Halloweentown II: Kalabar's Revenge, Marnie, Grandma Aggie (Debbie Reynolds) and the rest of her family face off against the son of their first foe named Kal (played by Kountz).
While on-screen their characters are not fans of one another—Kal is seeking revenge for his evil father, Kalabar's demise in the first movie—off-screen they seem to be getting along just fine.
In fact, if you look through Brown's social media accounts it's clear that these two lovebirds have been an item for a lot longer than you might've guessed.
Take a look back at their real-life relationship below and see the moment when the two made it Instagram-kiss official—blowing our DCOM-loving minds in the process.
We know it's a lot to take in, but Marnie and Kal are living happily ever after in real life and we're having all the feels as a result.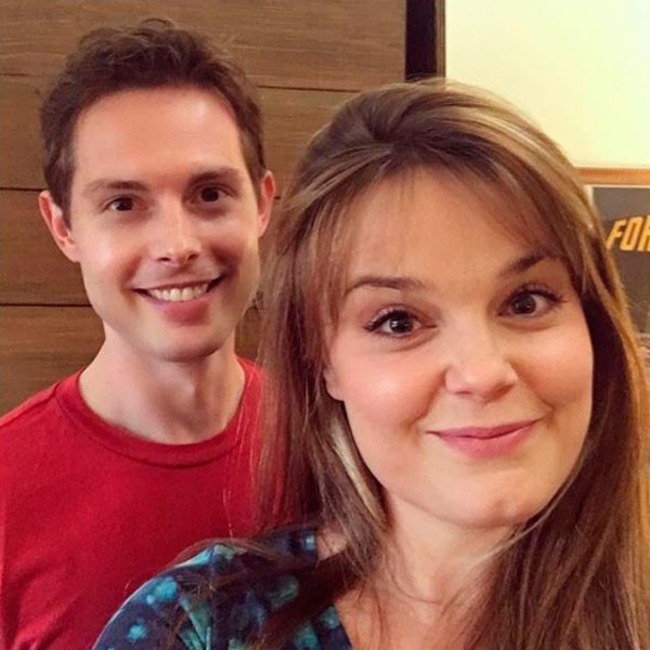 Instagram
Reunited and it Feels So Good

The Halloweentown II: Kalabar's Revenge costars reconnected in May 2016 to start working on a few Improv sketches together, but little did fans know it would eventually lead to this duo becoming a couple.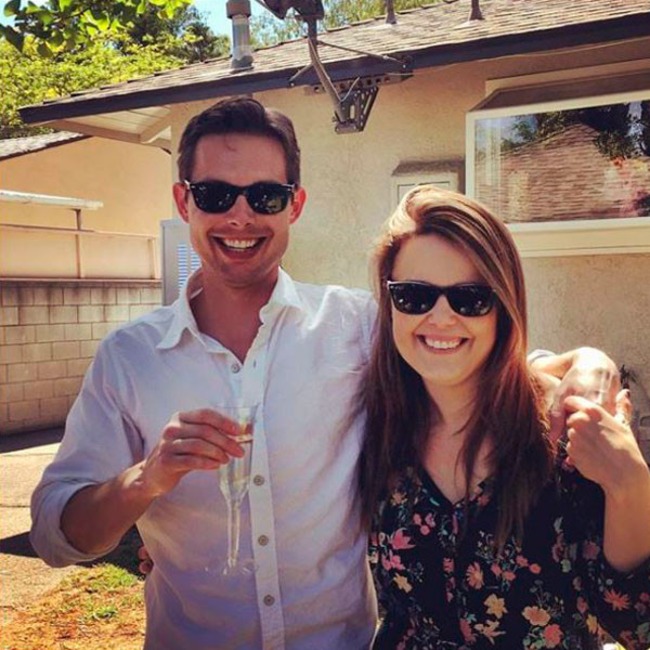 Instagram
Birthday Celebrations

After a few months of working together on sketches for Kimberly J. Brown's YouTube channel the duo was finally seen on social media together in a non-work setting in October 2017, which is technically when they became Instagram official…even if fans missed the signs. "It's this handsome guy's birthday today! You fill my life w/so much happiness and laughter," Brown captioned the photo for Daniel Kountz's birthday.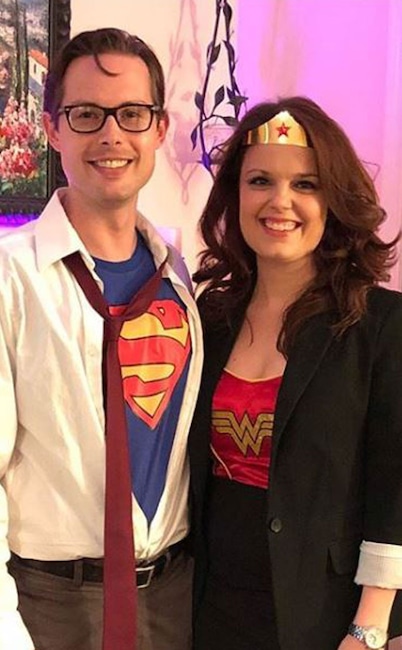 Instagram
Super Couple

Of course Halloween was the first holiday this couple celebrated together and they even had coordinating superhero costumes!
Instagram
Halloweentown or Bust

The new lovebirds gave Halloweentown a shout out on October 31, 2017 with their fun matching tees and we're shocked we missed this!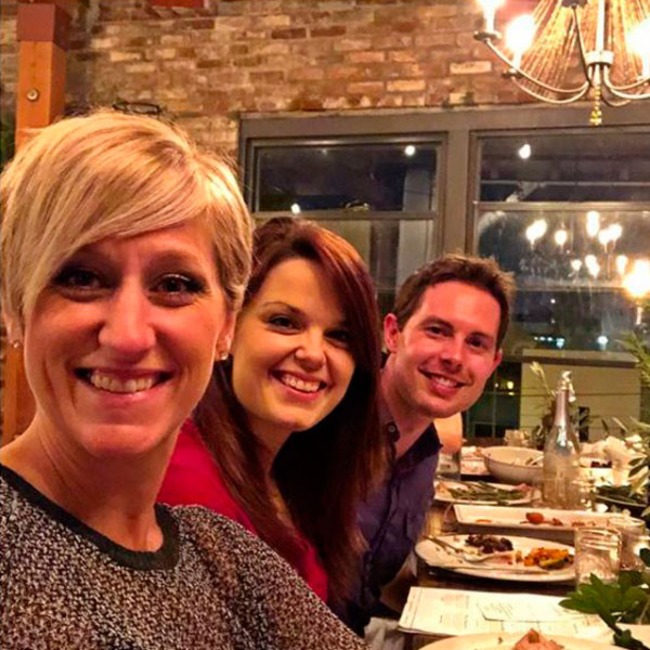 Instagram
Turkey Time

For Thanksgiving the pair celebrated Turkey Day with Brown's sister and some of their friends.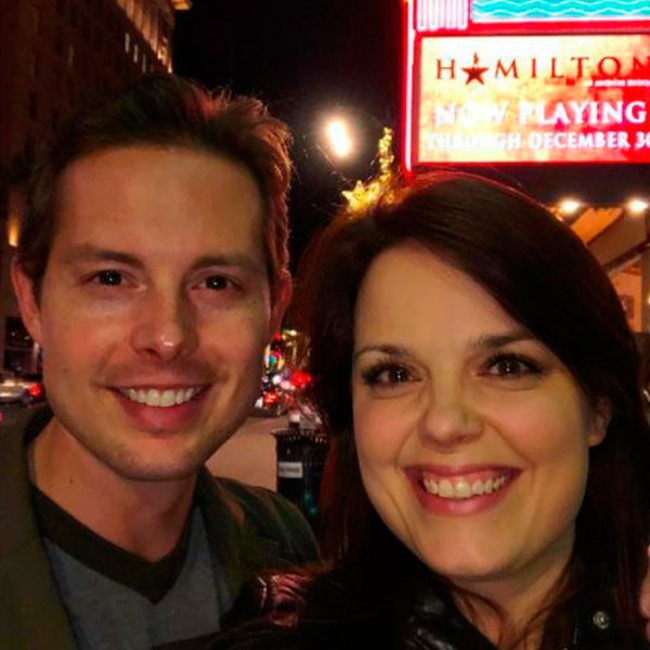 Instagram
Broadway Babes

As an early Christmas present Brown and Kountz spent a night out on the town in December to see Hamilton on Broadway.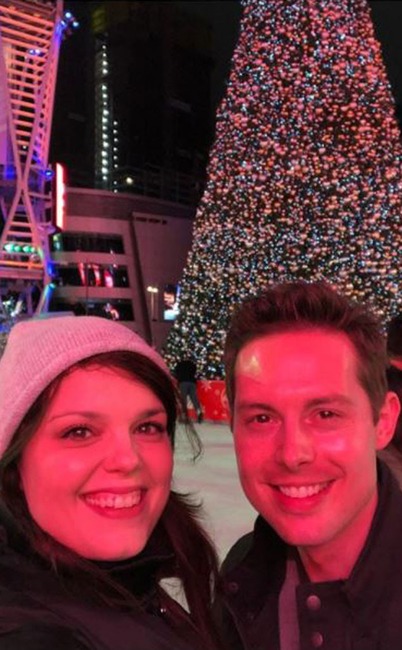 Instagram
Happy Holidays

Ice skating for two was just one of the pair's fun date night activities during the holiday season and they are just so cute together.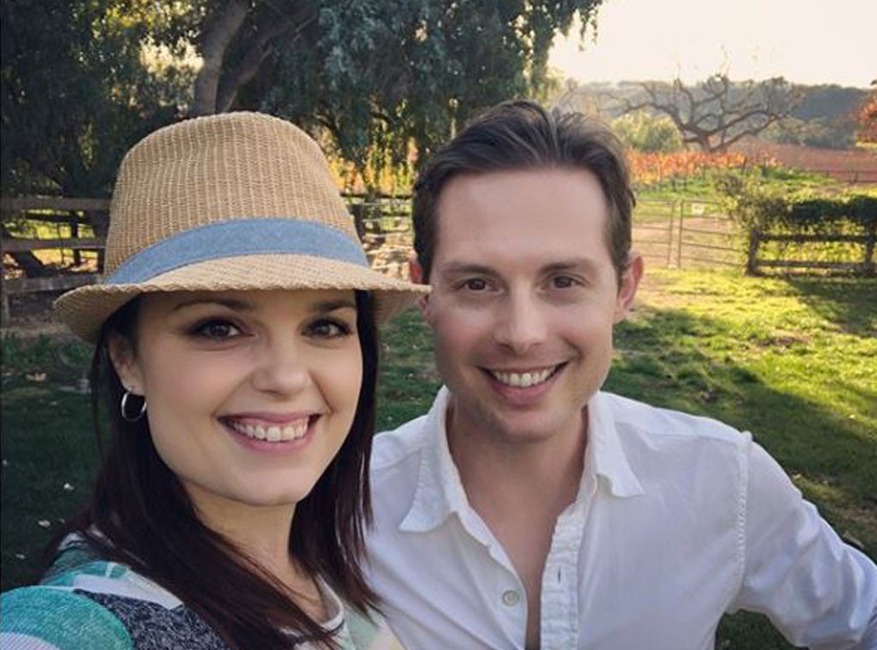 Instagram
Wine Getaway

In February, the former Disney stars enjoyed a weekend away in wine country in Northern California together.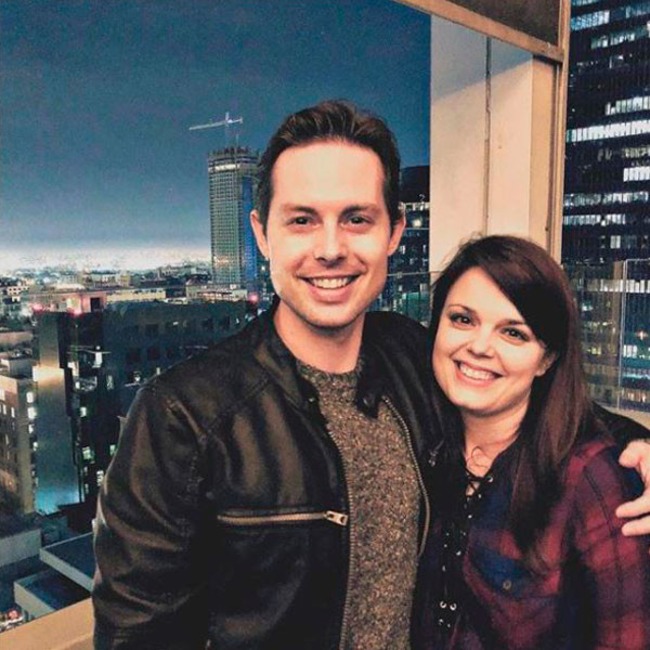 Instagram
Downtown Dates

Date night in Downtown Los Angeles is always a good idea for these two actors.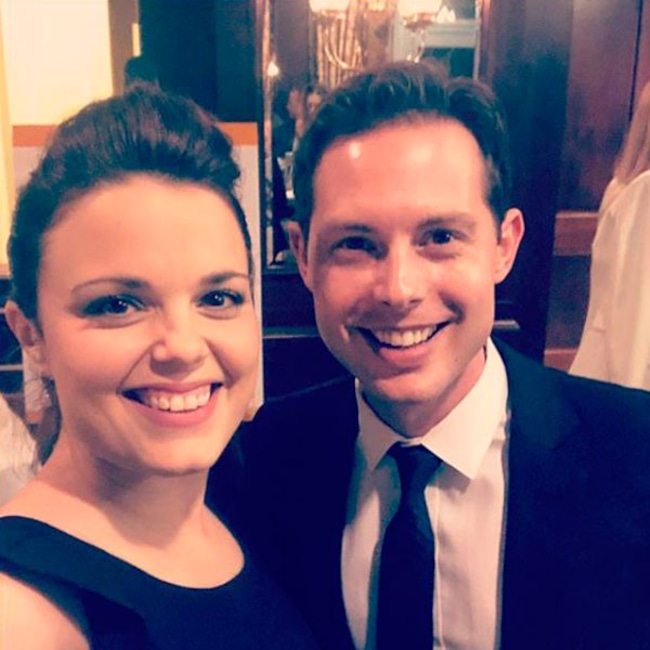 Instagram
All Dressed Up

In March 2018, the 33-year-old actress and her main man stepped out for the annual Paw Works gala and they looked stunning.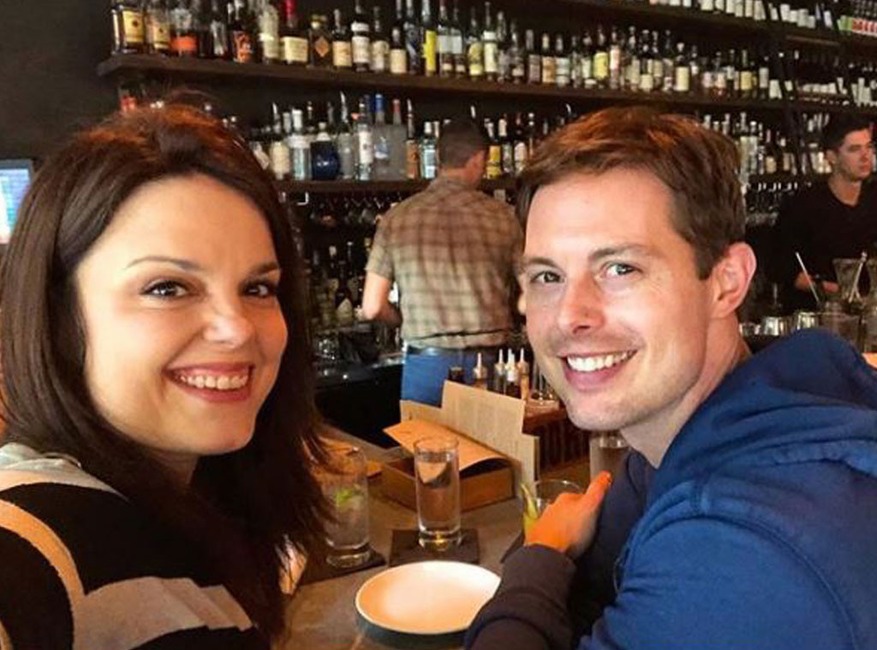 Instagram
Oregon Trail

To kick off summer Brown and Kountz took a short trip to Oregon and enjoyed all that Portland had to offer.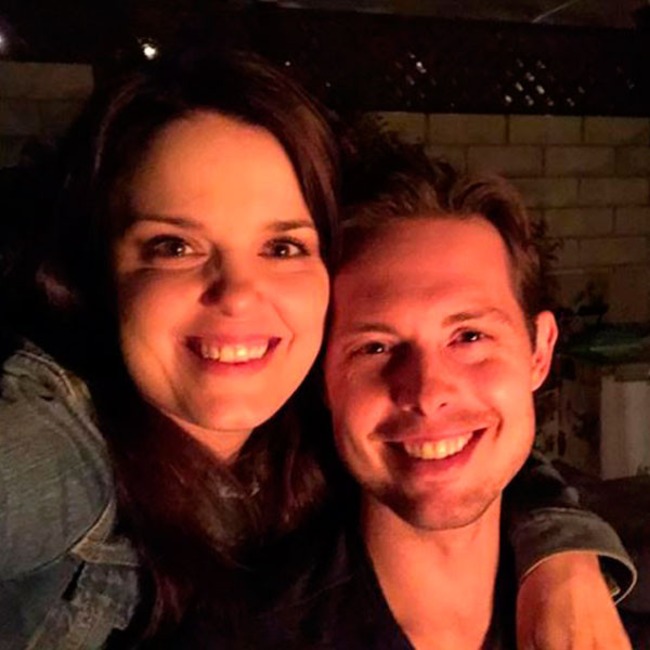 Instagram
Glowing Together

Summer is clearly for lovers based on all of the adorable selfies this duo has been posting this year.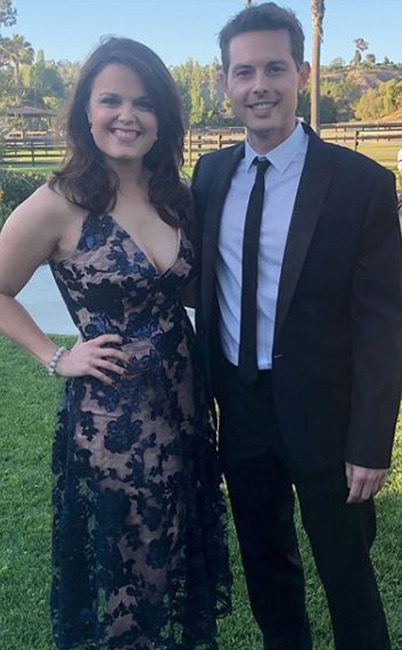 Instagram
Plus One

In June, Brown took her bae as her plus one when she attended the wedding of her longtime friend Kaley Cuoco to Karl Cooks. Don't they look amazing?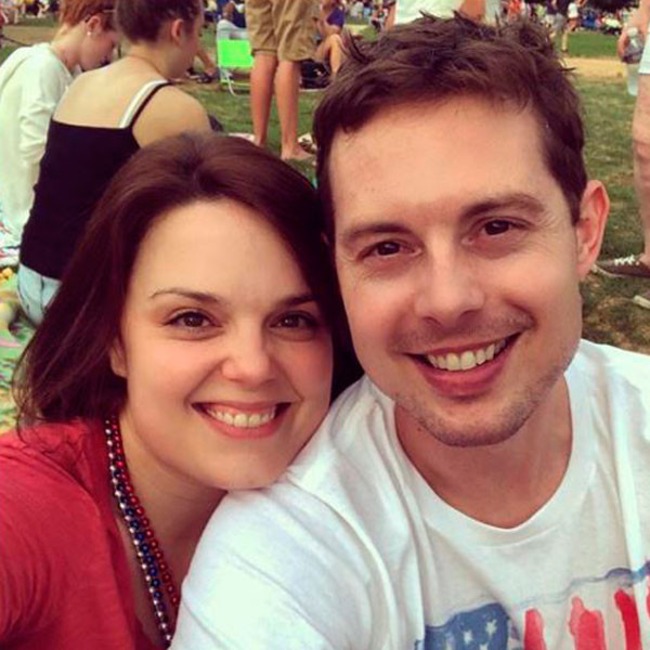 Instagram
Team USA

4th of July is always more fun when you have your significant other by your side.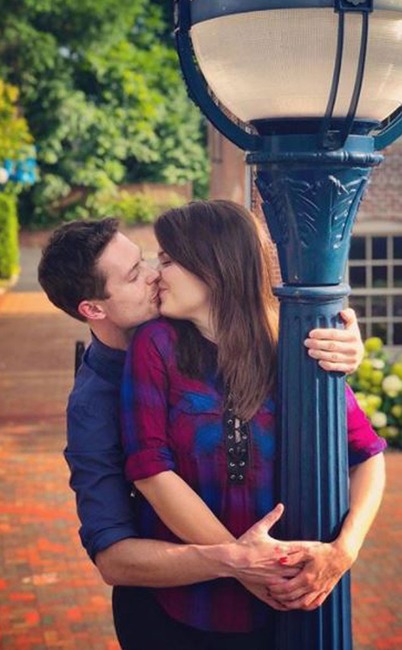 Instagram
Love is in the Air

The couple put all romance rumors to bed with this kissing snap on July 6. "#internationalkissingday you say? I'll just leave this right here then
#nationalkissingday," Brown captioned the sweet photo.
Watch the 2018 People's Choice Awards Sunday, Nov. 11, only on E!