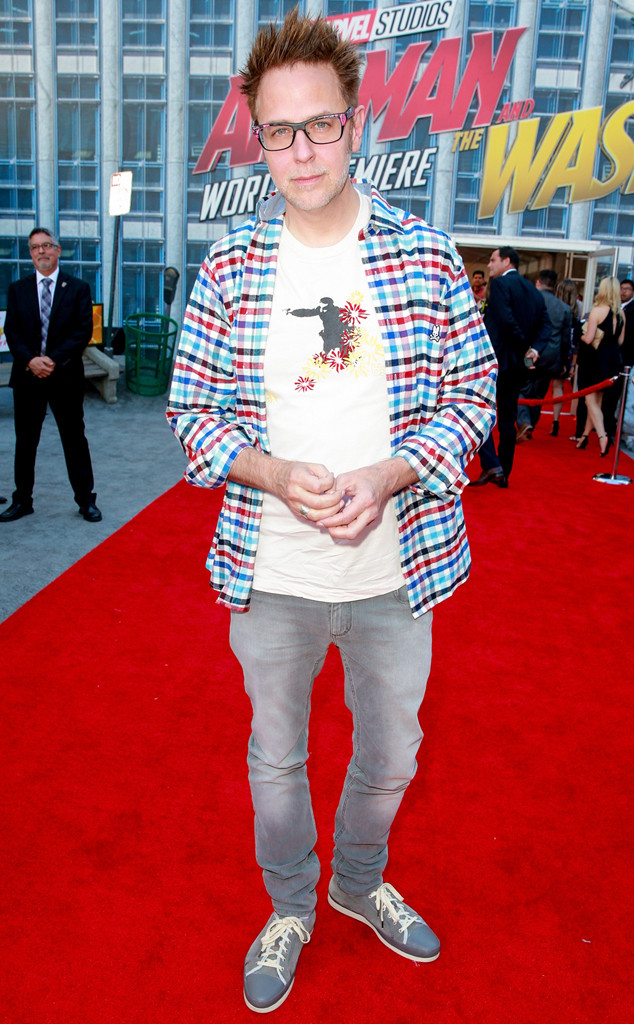 Rich Fury/Getty Images
James Gunn is out as director for Guardians of the Galaxy Vol. 3.
After controversial tweets resurfaced on social media, Disney has made the decision to part ways with the Hollywood veteran.
"The offensive attitudes and statements discovered on James' Twitter feed are indefensible and inconsistent with our studio's values, and we have severed our business relationship with him," Walt Disney Studios chairman Alan Horn said in a statement to E! News. 
Disney's decision comes after James tried to explain the old messages on social media earlier this week.
"1. Many people who have followed my career know when I started, I viewed myself as a provocateur, making movies and telling jokes that were outrageous and taboo. As I have discussed publicly many times, as I've developed as a person, so has my work and my humor," he shared in a series of tweets. "2. It's not to say I'm better, but I am very, very different than I was a few years ago; today I try to root my work in love and connection and less in anger. My days saying something just because it's shocking and trying to get a reaction are over."
James continued, "3. In the past, I have apologized for humor of mine that hurt people. I truly felt sorry and meant every word of my apologies. 4. For the record, when I made these shocking jokes, I wasn't living them out. I know this is a weird statement to make, and seems obvious, but, still, here I am, saying it."
"5. Anyway, that's the completely honest truth: I used to make a lot of offensive jokes. I don't anymore," he concluded. "I don't blame my past self for this, but I like myself more and feel like a more full human being and creator today.  Love you to you all."
James had been writing the script for the upcoming movie that was expected to begin shooting in Atlanta this fall.
A tentative release date was expected for 2020. It's too early, however, to confirm if the upcoming change in directors will cause a new release date.
Earlier in the week, James told his Instagram followers that he would be heading to San Diego's Comic Con. "I will see many of you at #sandiegocomiccon one week from today (Friday, 7/20) with something dark, sweet, and special. #sdcc #secrets," he teased.
No word on if his plans have changed given Disney's announcement.