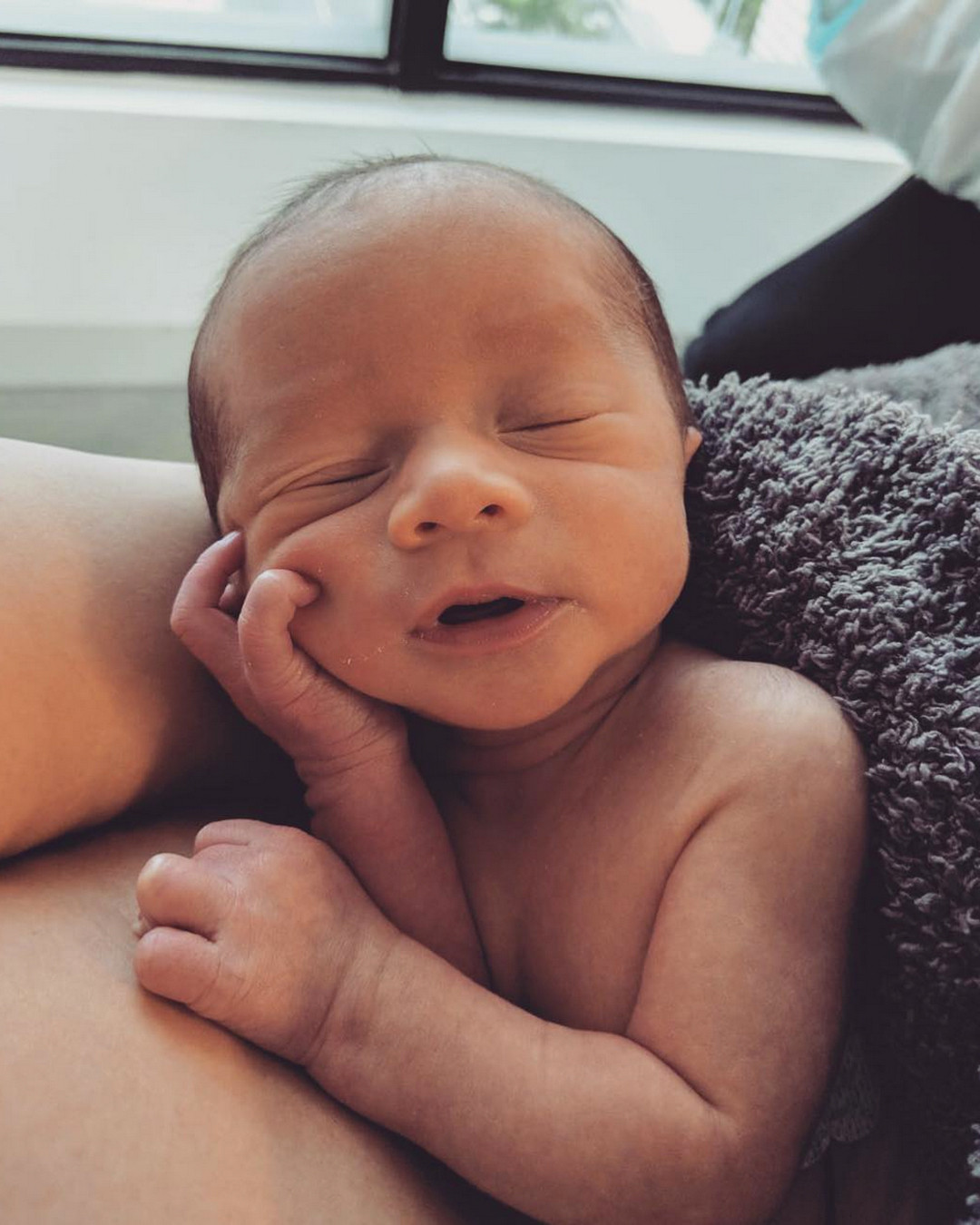 Instagram
"We named our first daughter Luna Simone Stephens and every name we give to our kids I think will have a little bit of musical history to it," the Grammy winner explained to E!'s Jason Kennedy on the 2018 Billboard Music Awards red carpet, referencing Nina Simone. 
"Miles of course is the same name as the great Miles Davis and Chrissy really liked the name Theodore, so we put it all together and had Miles Theodore Stephens," the star continued. "When he came out and we hung out with him for a little while, we were like, 'He looks like a Miles.'"
While out on their date night on Sunday, John snapped a selfie with Chrissy at dinner.
"First post-Miles date night!" John captioned the Instagram post.
In response, Chrissy commented on the pic, "pumpin tiiiiime."
Don't miss E! News every weekday at 7 and 11 p.m.